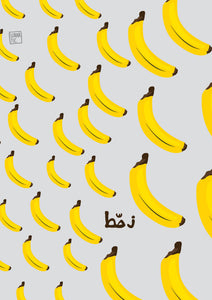 When words fail to address how fed up you are, a nice pattern might just do the trick. Our "Zahhet" "زحط" poster is mounted on wood and laminated with a hook on the back.

Please note that A2 and A4 sized posters may require 8-10 business days for availability.
Translation: Literally: Slip. A funny way of telling the world to leave you alone.
Printed on wood

Laminated
5mm thickness

Metal hanger on the back

Three available sizes: A5, A4, A2