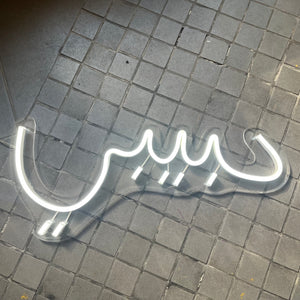 A little something to light up your world :) Our flashy Habibi (حبيبي) neon sign is a fun and unique splash of love to put up in your living room or gift to your favorite person in the world!

Translation: My love.
53x25cm
220W
Cold Neon
Around 0.2amp
Mounted on clear 6mm plexiglass
Color: white
Power supply included - just plug and enjoy!
We do not recommend leaving the signs on for 24 hours straight.