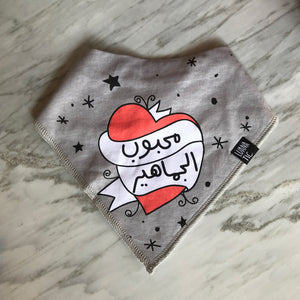 We all know he's the REAL rock star in the family, right?
This awesome "Mahboub El Jamaheer" "محبوب الجماهير" bandana bib not only makes a stylish and fun gift, it's also made from premium cotton to survive washing over and over without losing an ounce of its wit, colors or quality.
Translation: Mr. Popularity.
100% cotton
Adjustable with 2 buttons
Suitable for babies up to 3 years